Urchin Bowl with Spoon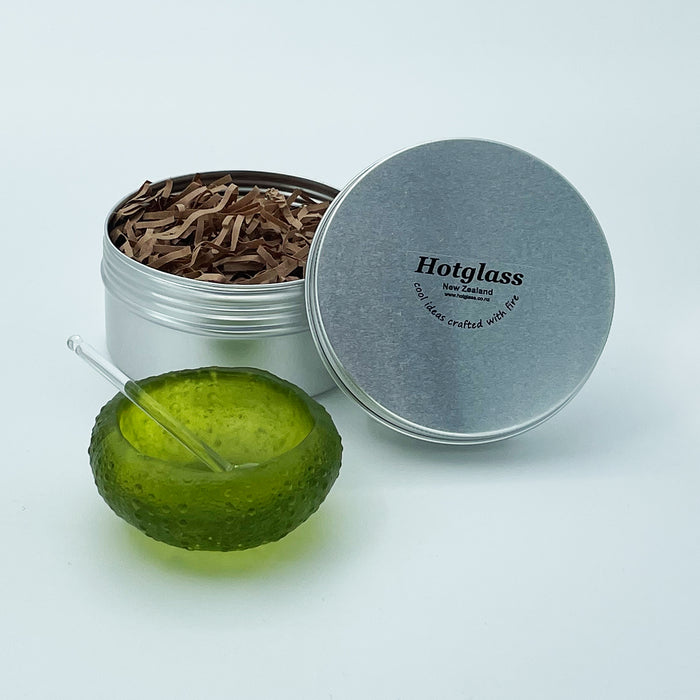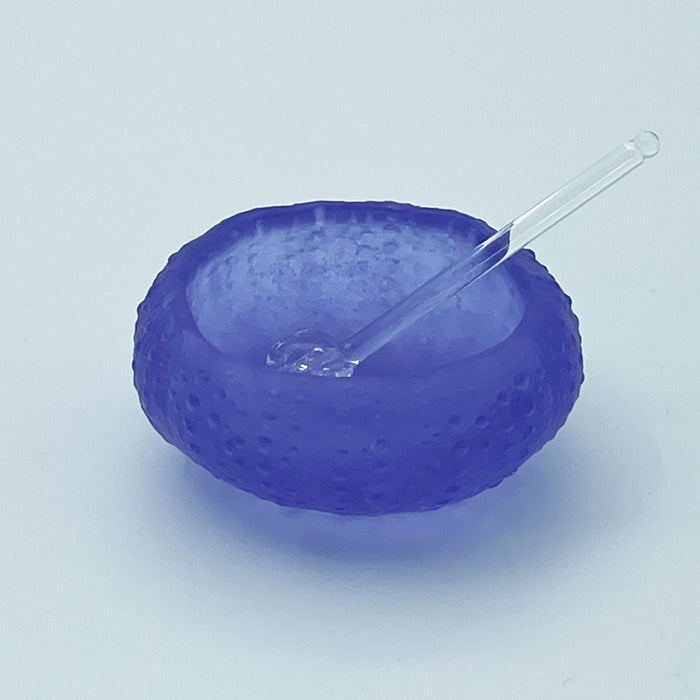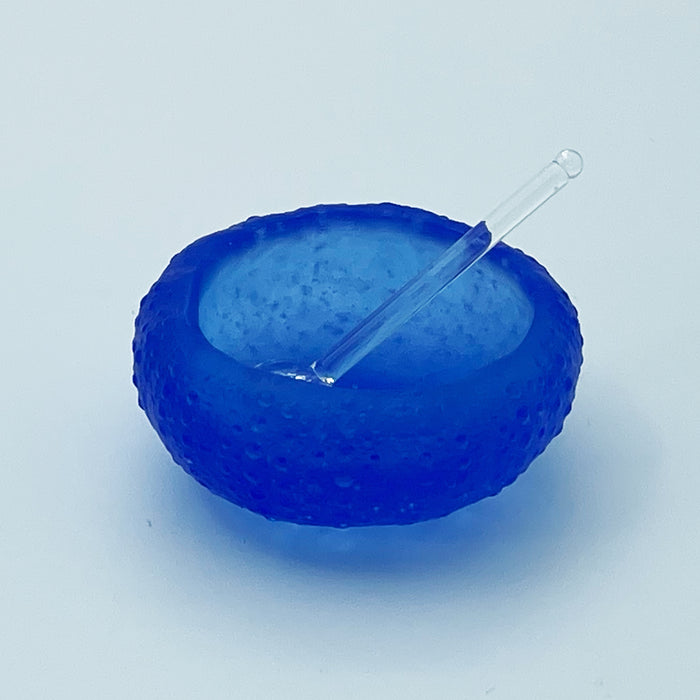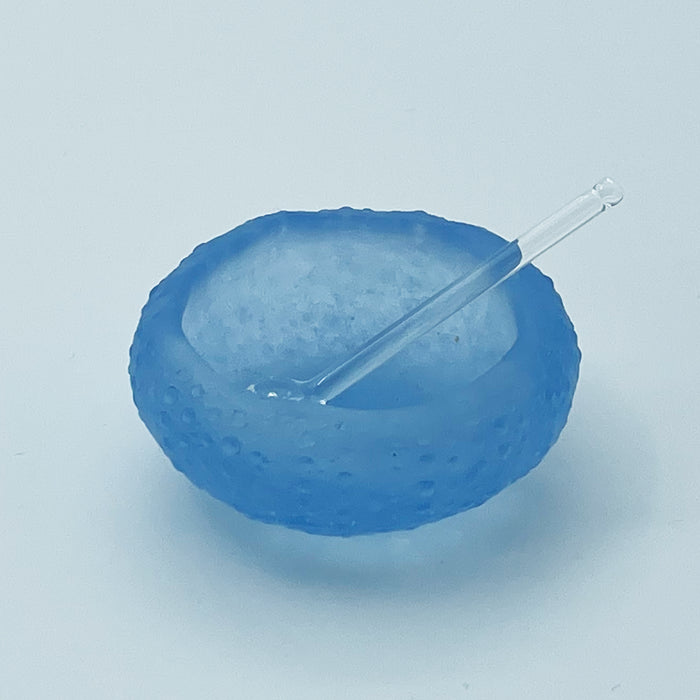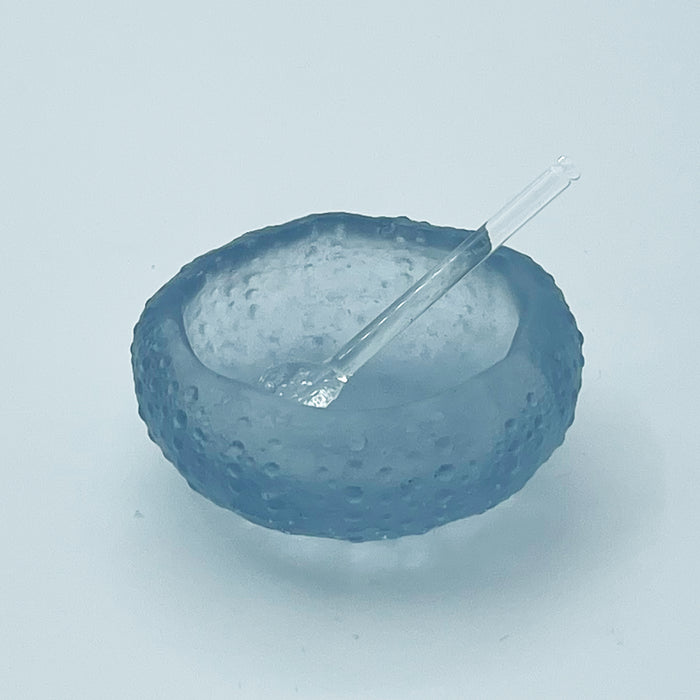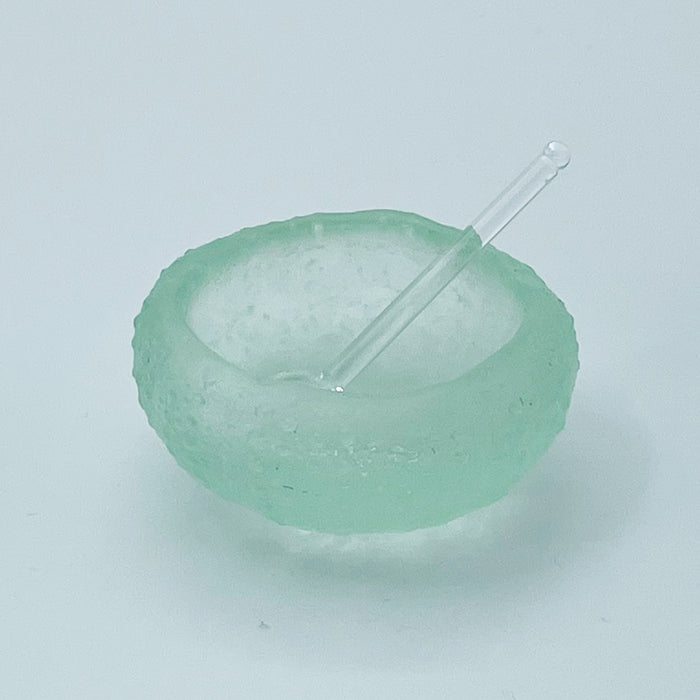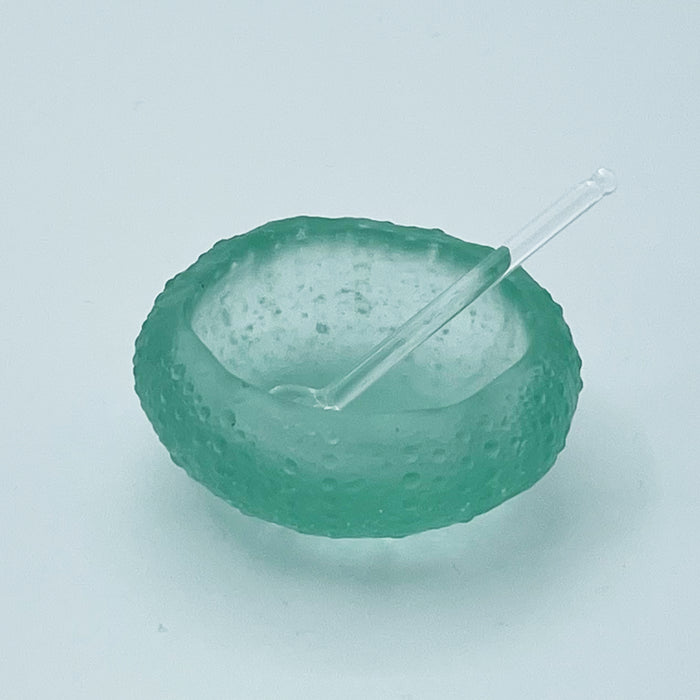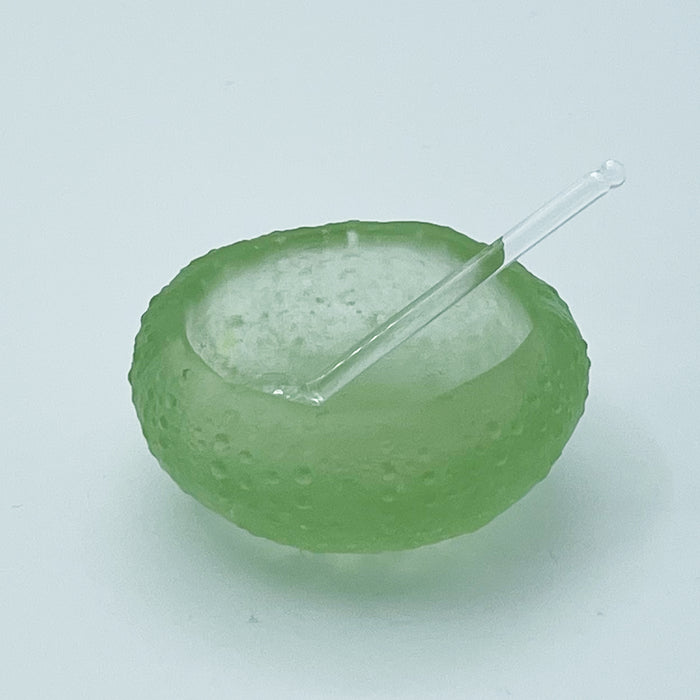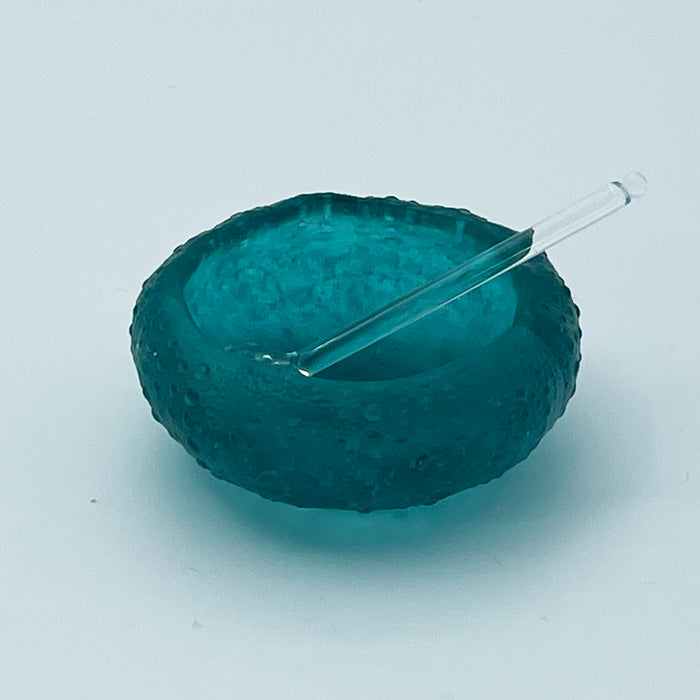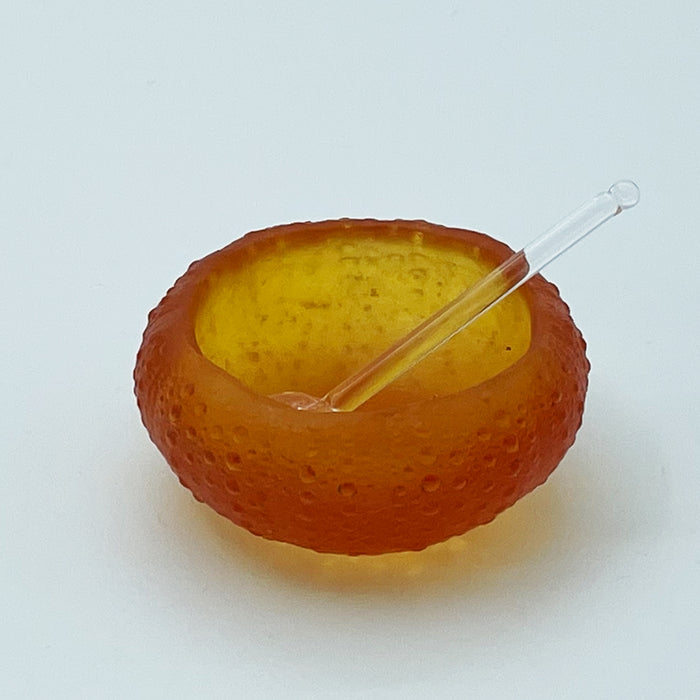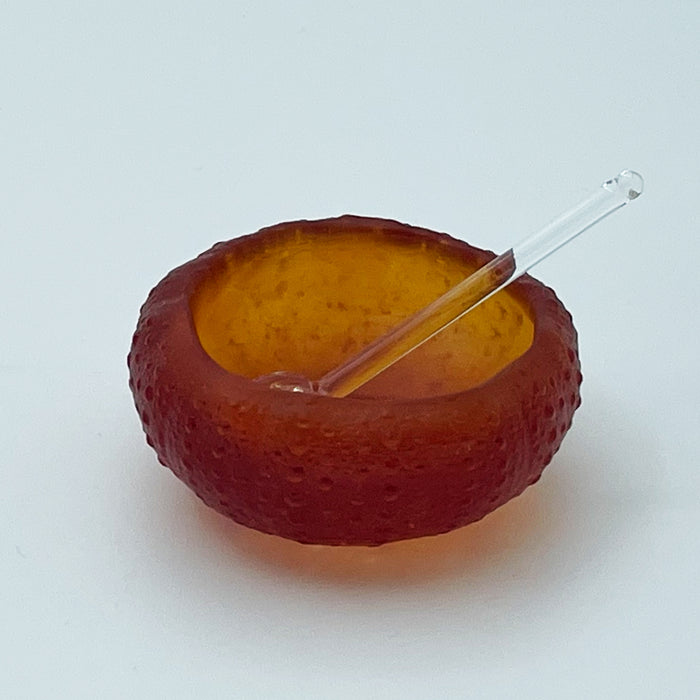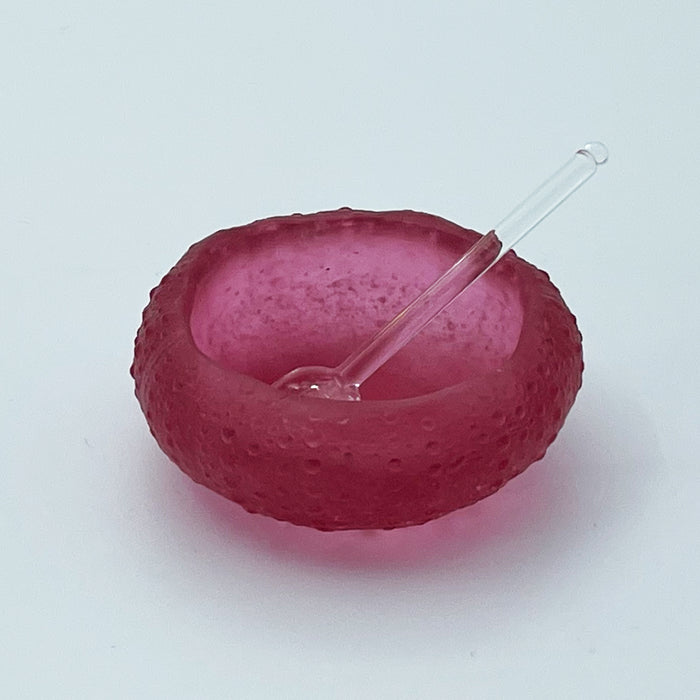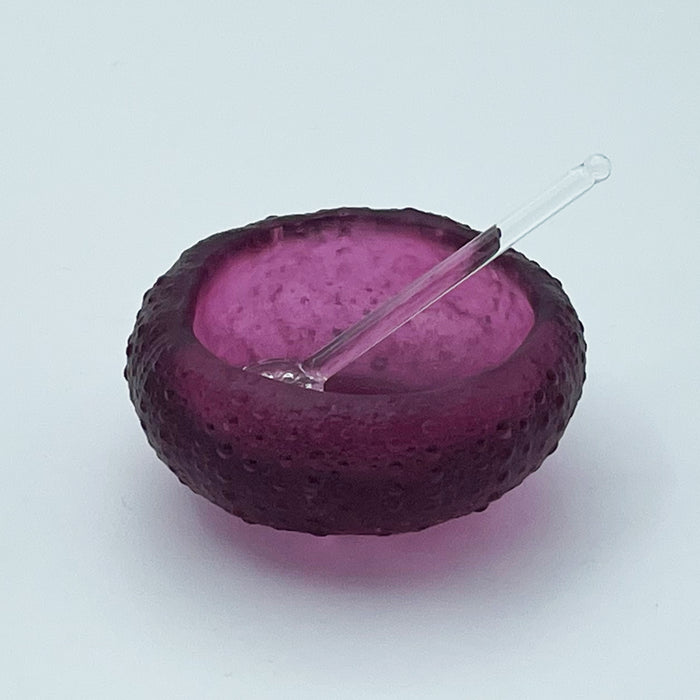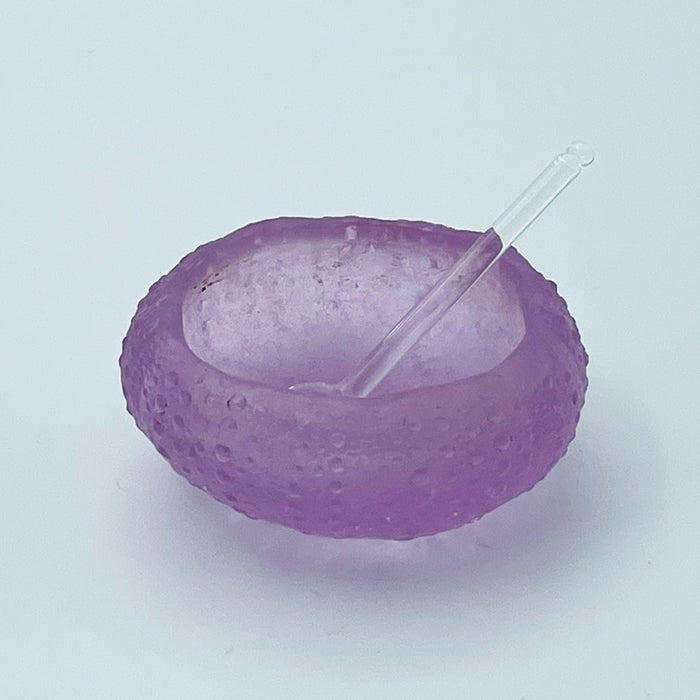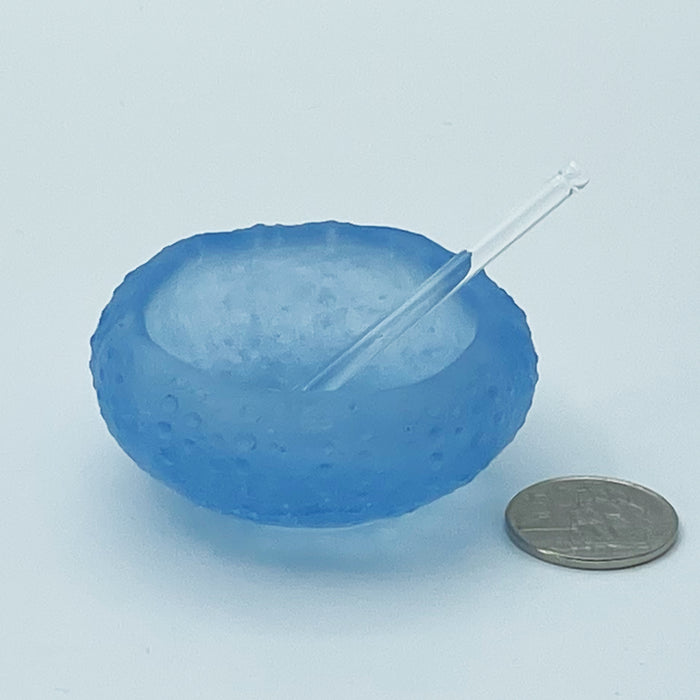 Modelled off a genuine shell these little urchin bowls are ideal as salt cellars or for holding small pieces of jewellery.  The spoon is made from borosilicate glass and has the urchin texture impressed on it.  These pieces are presented in a round aluminium tin.
Size: 65 mm diameter
Special Effect with Hyacinth Urchin Bowls: this glass is true to colour under daylight and incandescent bulbs. It will look steel blue where the full spectrum is not present for example with some fluorescent lights.
Please note: due to monitor variations, the true colour may differ slightly from what you see on screen.  Although essentially identical please allow for minor differences from the glass pictured here, as each piece is handmade.