Granite Geode - Constellation (medium)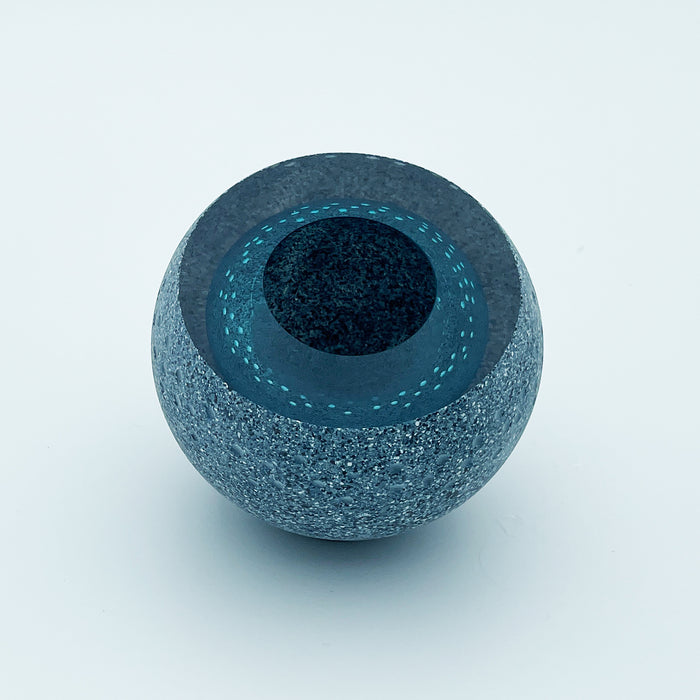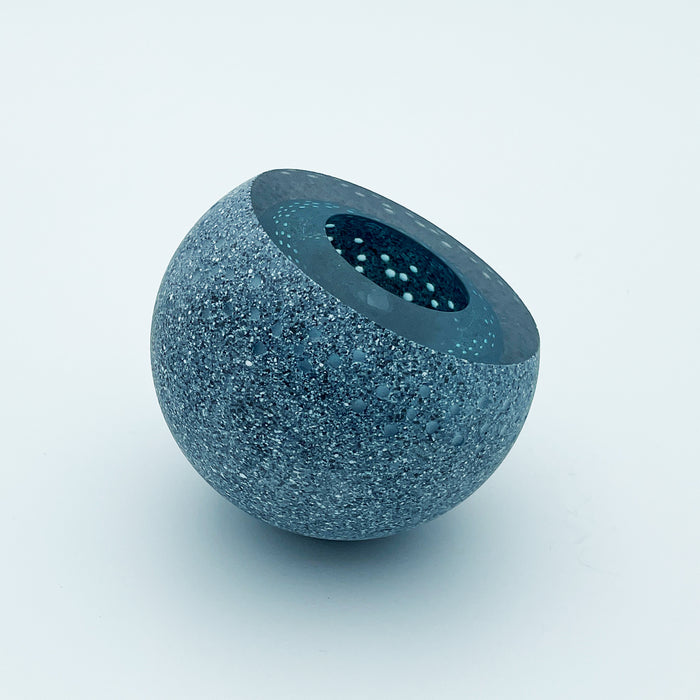 Blown glass geode with a cut and highly polished surface and frosted matt outside. Engraved detail on the outer surface is magically reflected in the inner bubble.
This geode sits on a rubber ring to enable the piece to be tilted to achieve the maximum optical effect for the position and height at which it is displayed.

Size: M - diameter at widest point 96mm.
Please note: due to monitor variations, the true colour may differ slightly to what you see on screen.