Frosted Double Bubble in Blue/Hyacinth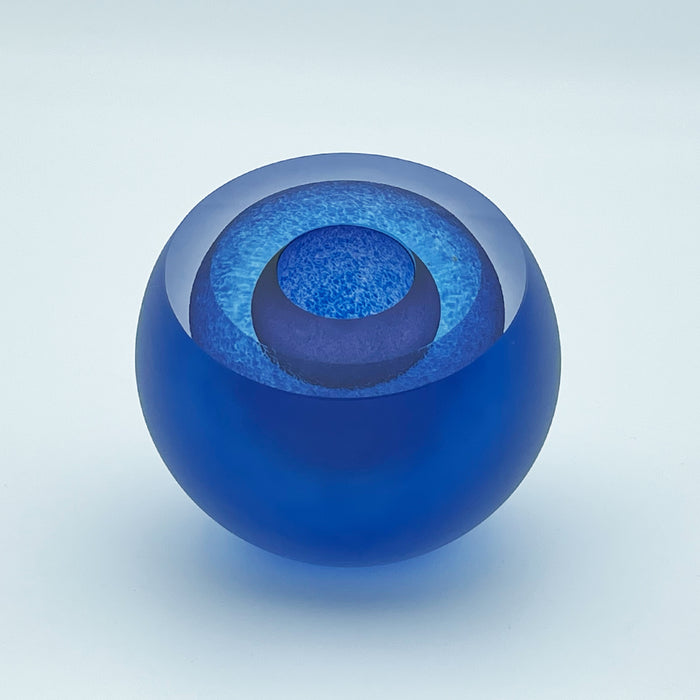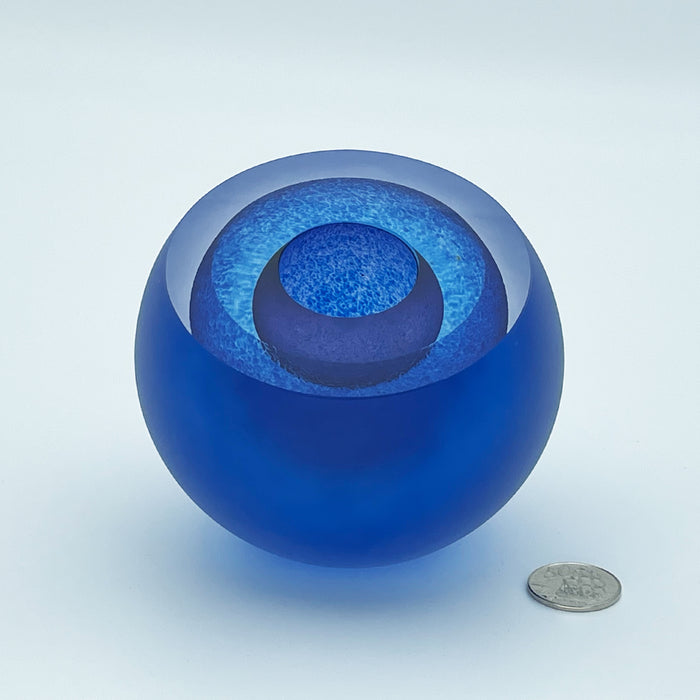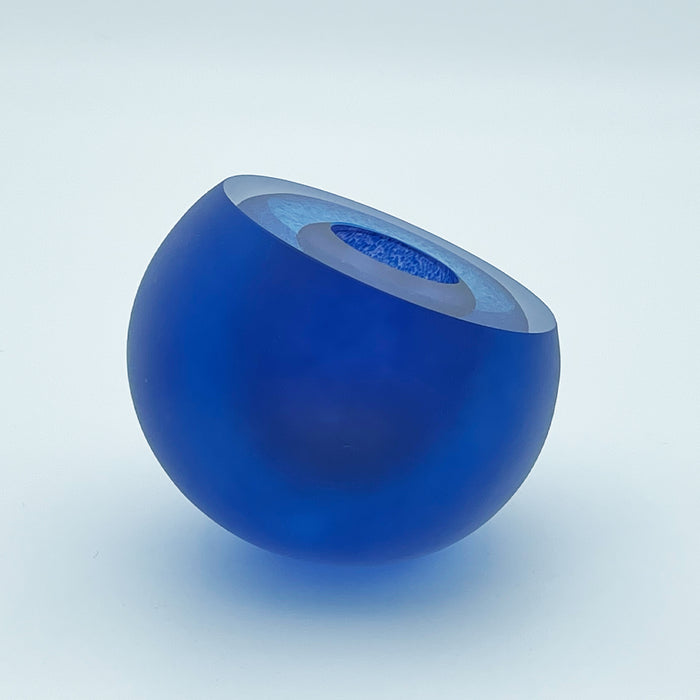 Heavy blown glass geode with a highly polished cut surface.  Created with a hyacinth underlay bubble and subsequent layers of clear glass and blue frit. The outer surface is frosted to give a matt finish.
Size: XL - diameter at widest point 116mm.

Please note: due to monitor variations, the true colour may differ slightly to what you see on screen.