Ice Bowl - Cerulean Blue (tiny)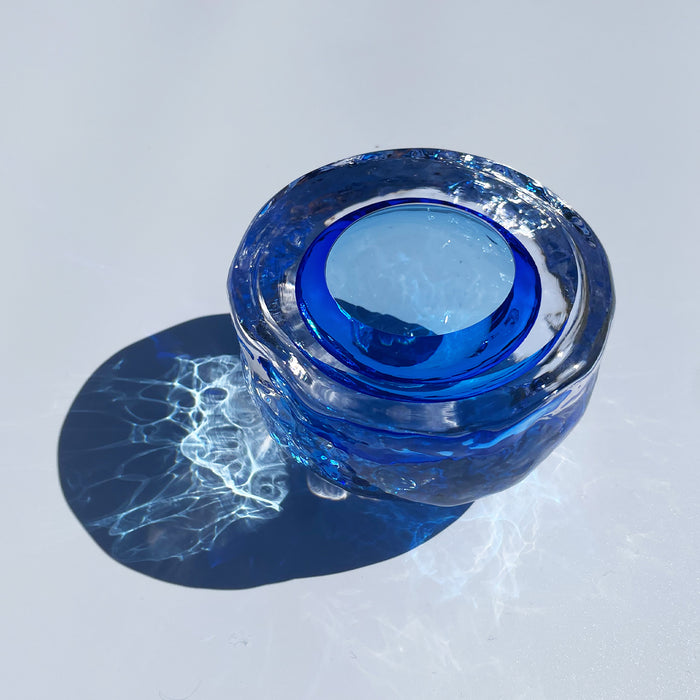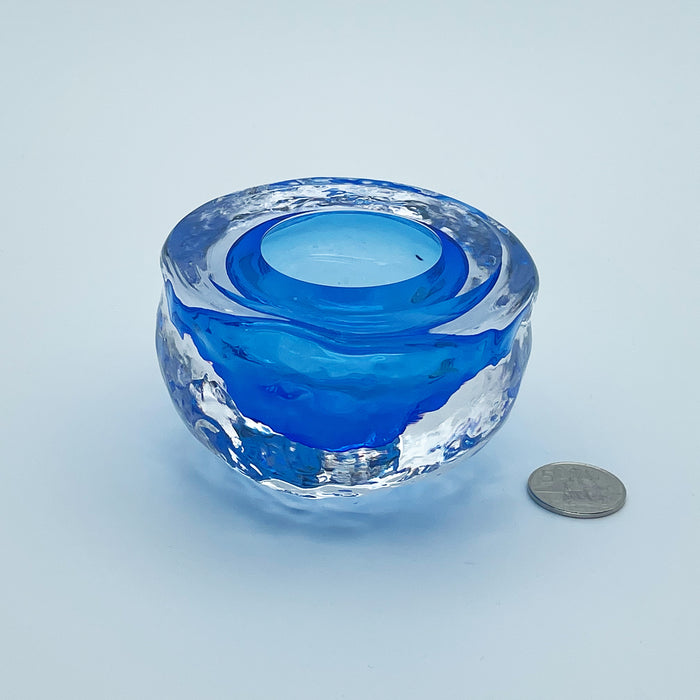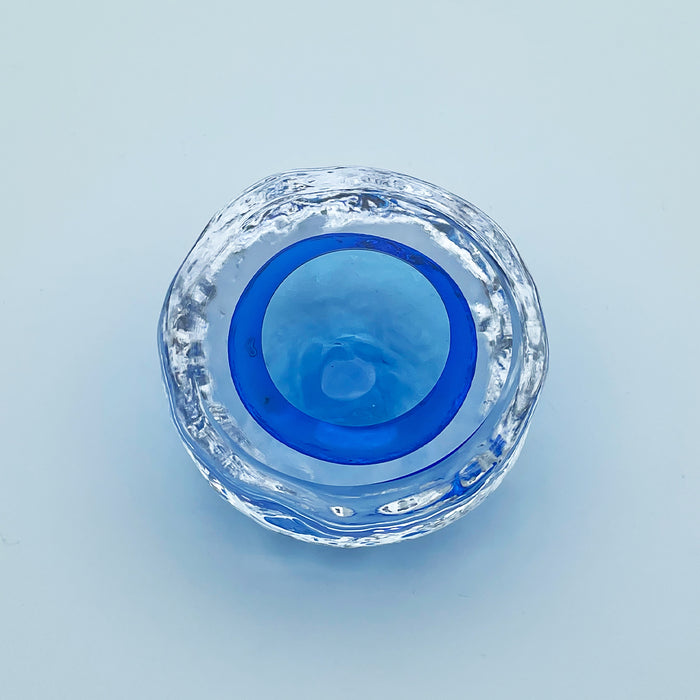 Tiny Ice Bowls were the original ice bowls I made in New Zealand after developing a technique that reproduced finish on my earlier Snow Bowls which were blown into snow drifts in Sweden.  
Each Tiny Ice Bowl is unique with an outer surface that refracts the light and a highly polished surface. 
Size: Tiny,  diameter c.95-96mm, depth c.60mm weight 0.7kg

Please note: due to monitor variations, the true colour may differ slightly to what you see on screen.