Anemone - blue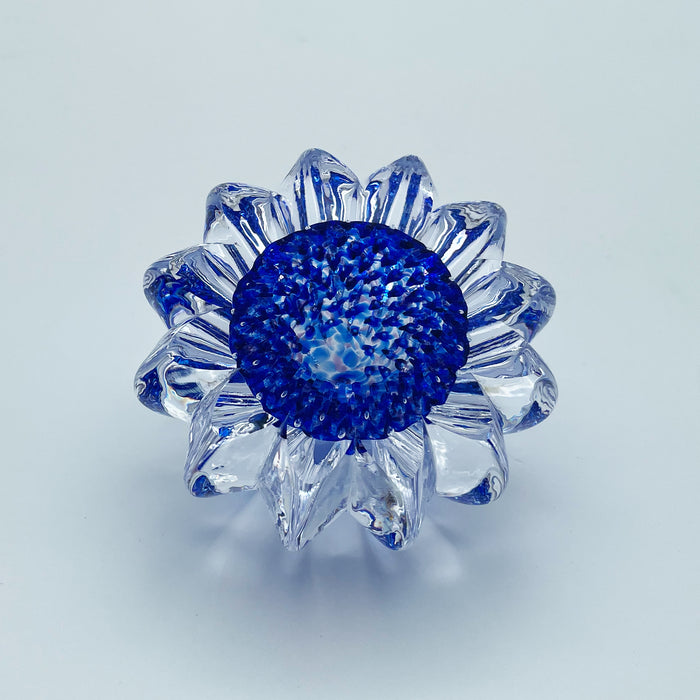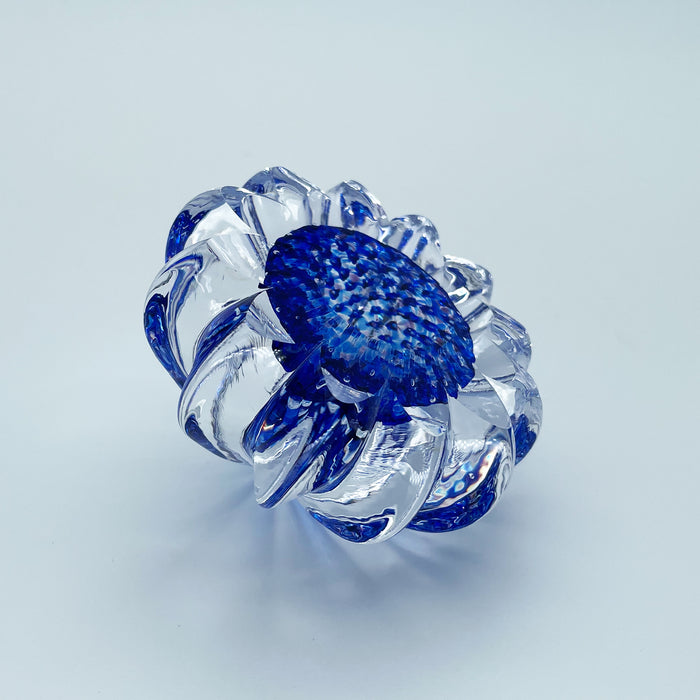 These small hot glass sculptures in an array of colours are quite possibly the prettiest thing I have ever made. A special optic mould which I bought from the tool maker on Murano is used to create dimples on the coloured layer.  These dimples trap air when a second layer of glass is added resulting in bubbles which diffract the light and make the piece sparkle.  The Anemones are all individuals and you will receive the one in the photograph.
Size: diameter at widest point 76mm
Please note: due to monitor variations, the true colour may differ slightly from what you see on screen.