Twisted Cane Geode - multi coloured (medium)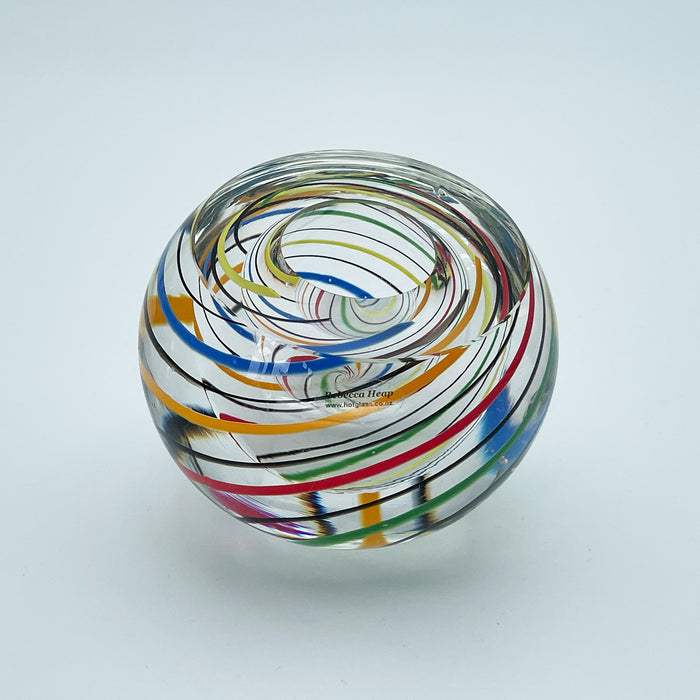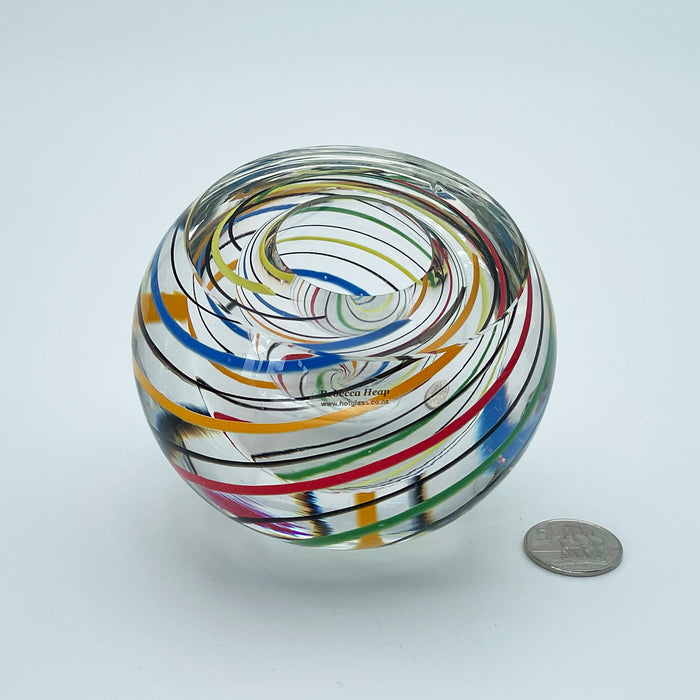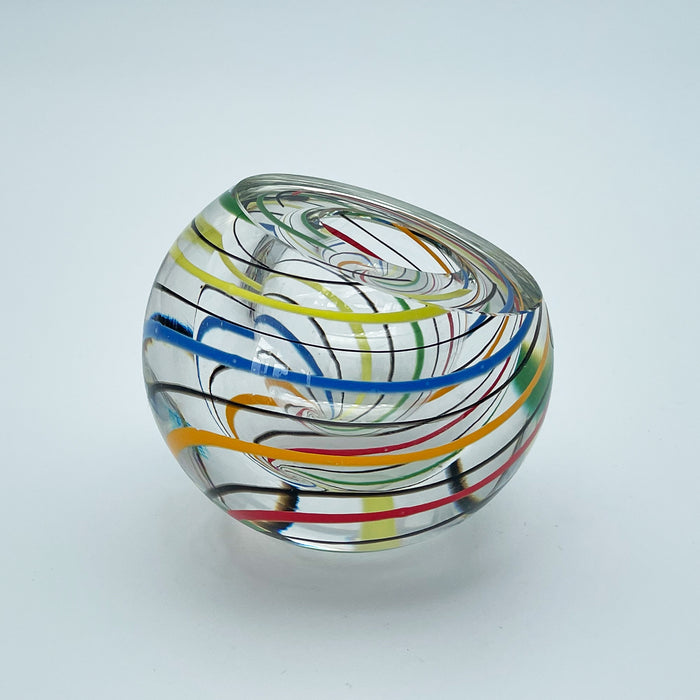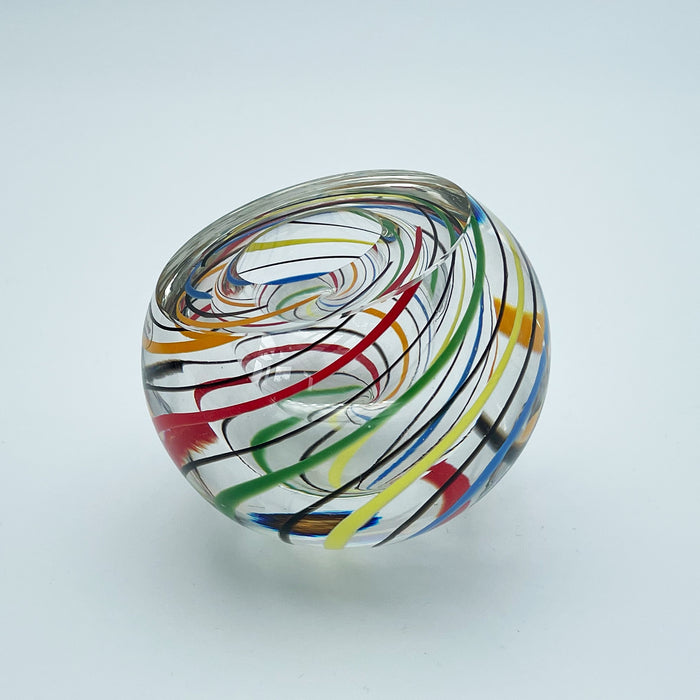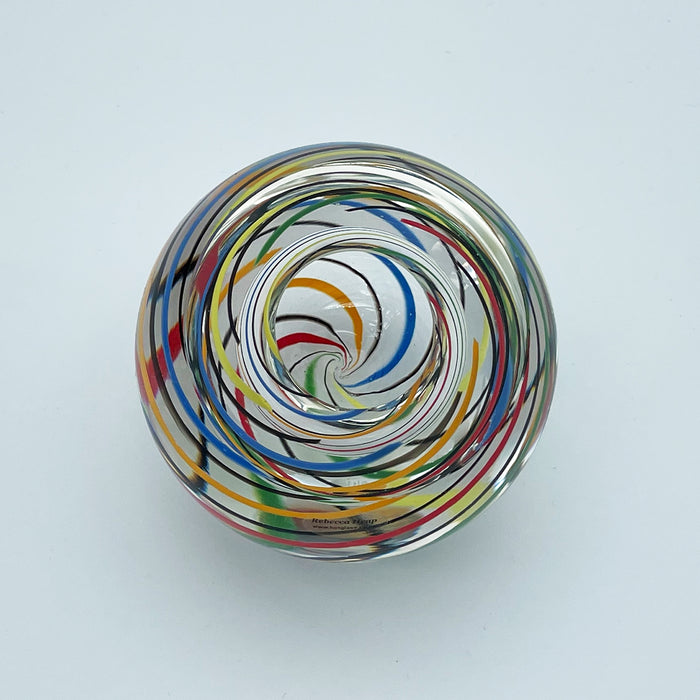 Part of the Collectors Items Range Cane Geodes were produced between 2014-2015.  They were inspired by Venetian cane work vases which I came across on a visit to Murano. My aim was to create a crisp Scandinavian effect, emphasising the clarity of the glass and so drawing the eye into the Optical Magic without any of the extravagant detail which is often seen in Venetian glass.
The piece has my signature full polished surface with the coloured canes reflecting on the central bubble
Size: M - diameter at widest point 107mm.

Please note: due to monitor variations, the true colour may differ slightly to what you see on screen.